Tele-medicine doctor web app & patient app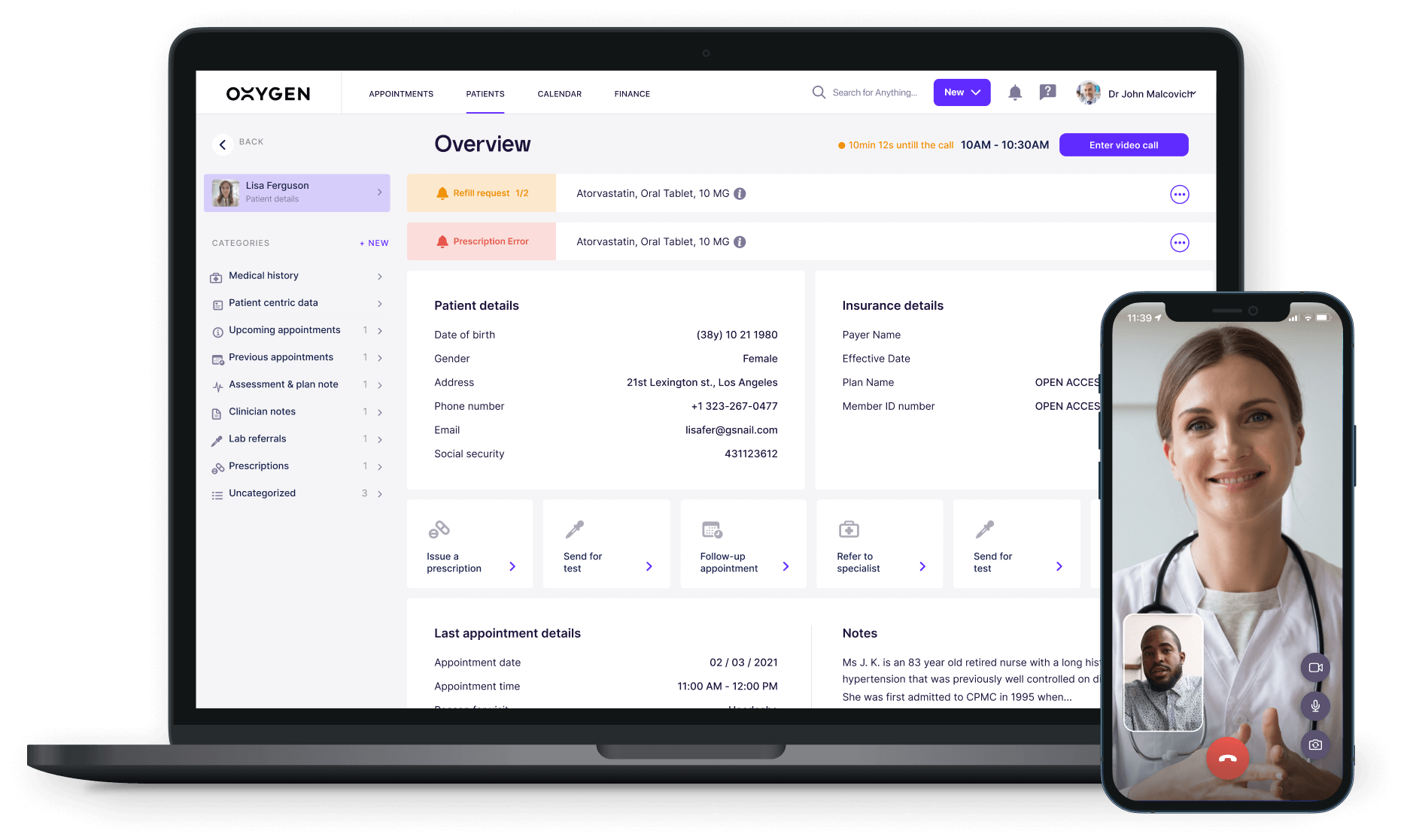 Oxygen is a telemedicine platform for US doctors who want to easily manage their online visits, issue prescriptions & lab referrals online, manage claims and denials. Oxygen also has a patient side mobile app with a marketplace of doctors around the US. Unlike other telehealth apps, Oxygen lets patients get urgent help, access and control their entire medical history and with the use of virtual assistant get prompt appointments without leaving home.
As a sole designer, I was responsible for designing the overall user experience and interface design of the product. I've used design systems to rapidly create new screens and deliver assets for the developers. I've also designed and developed product landing pages and social media material.
SaaS web app UX UI design