International money transfer mobile and web app UX UI design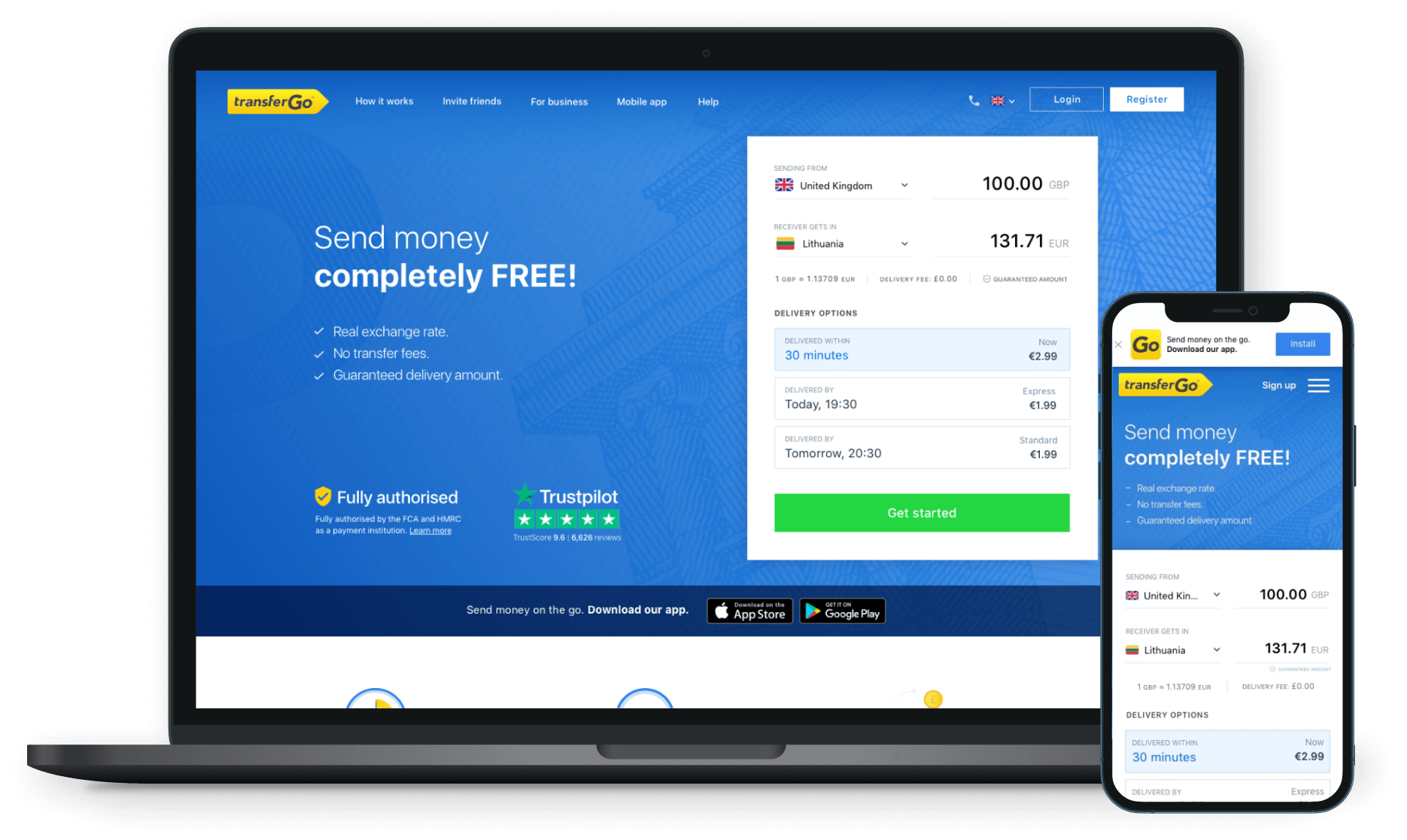 TransferGo is a remittance service with more than 2 million customers that primarily focuses on immigrants living in the UK that want to transfer money back home to support their families. Key selling points for TransferGo is amazing customer support, money transfers in less than 30min and one of the best Pound to Euro exchange rates.
As a lead designer, I had a team of 5 designers with whom we daily reviewed Hotjar recordings, did user interviews, tried to improve our product performance and fix UX & UI issues. I was responsible for general UX decisions, planning and prioritising work, helping junior designers and achieving KPI goals.